MSF Max series
3D fiber laser solution for extraordinary large-scale applications
The MSF Max series | Laser cutting for large-scale applications
The MSF Max is the giant among fiber laser cutting solutions. The 3D high-speed cutting machine was designed for precise processing – including efficient bevel cutting – of large-sized shipbuilding components. The machine offers an extensive production versatility. This includes 2D cutting, bevel cutting up to 45°, drilling up to 30 mm in diameter, tapping up to M20, countersinking and marking.
The machine's mobile safety cabin enables utilization of a work area up to 50 meters long and 6 meters wide. Thanks to the cabin's mobile feature, it is possible to cut in one zone and load and unload outside the cutting zone at the same time, ensuring minimum idle times. The patented auto-calibration system ACTG® guarantees long-term accuracy of the bevel cutting process. In MSF Max, the ACTG® station is efficiently integrated into the gantry to speed up the calibration process.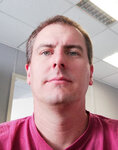 "The quality of the cut pieces is better than with our old machine. The efficiency has increased. We have the
opportunity to develop new products in the manufacturing."
Silvere Destrem,
Project Manager | Chantiers de l'Atlantique
Features