With MicroStep systems you are already well prepared today for the networked production of the future.
MicroStep: Pionier of digitalization
As a manufacturer of industrial cutting systems, we have always made consistent use of the opportunities offered by progressive digitalization: We recognized early on that the new possibilities allow our customers to produce even more efficiently and competitively as a result. Against this background, we have developed numerous technologies that would be inconceivable without digital processing of data: For example, our automated calibration system ACTG® , which ensures maximum, process-reliable quality in bevel cutting. Technologies such as these are one of the foundations of the great success story of our group of companies.

In addition, MicroStep has already implemented automation solutions worldwide, some of them highly complex, for a wide range of requirements. Therefore, we know that the great potentials of digitalization are not only lifted with isolated solutions, but especially in the context of a networked production. We understand that digitalization can unfold a revolutionary optimization of industrial production, especially if it is thought of holistically within the framework of a Smart Factory.
Digital technologies pose a huge opportunity for

MicroStep 

"The pace of technological change is faster than ever and particularly digital technologies have already shown immense potential to shape manufacturing industries. For MicroStep it is a huge opportunity, as the company has always been investing heavily into development of its own control systems and software, and so it is well prepared to take the path to digital innovation." 

Dipl.-Ing. Eva Stejskalová, MBA
Managing Director, MicroStep, spol. s r.o. 
Member of the High-level Strategy Group on Industrial Technologies @ European Commission, DG Research & Innovation

MicroStep Smart Features: Ready for the Smart Factory!
With MicroStep machines you are already well prepared today for the future of the Smart Factory:
Production planning
Production
Connectivity
Monitoring
Service
MicroStep offers the complete package: Optimize your production planning and ensure that your components can be produced at competitive costs!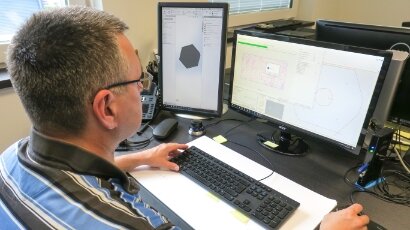 2D / 3D CAM systems for the creation of NC programs for the multi-functional processing of sheet metal, pipes, profiles and domes
Simulation of even complex NC programs based on the actual configuration of the cutting machine
Definition of optimization priorities: waste minimization, parts position on semi-finished products, processing time, etc.
Increase the efficiency of your production with the advanced solutions from MicroStep!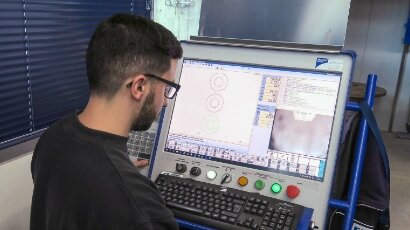 Intelligent production management software including supply chain management
Production quality assurance based on monitoring parameters affecting the cutting results (e.g. automatic self-calibration of cutting tools)
Fully or partially automated material handling from and to the system
Expert systems support the configuration of cutting tools and wear part management
Intelligent work zone management
Processing of NC programs from different sources
Network your MicroStep machine via standardized protocols and interfaces!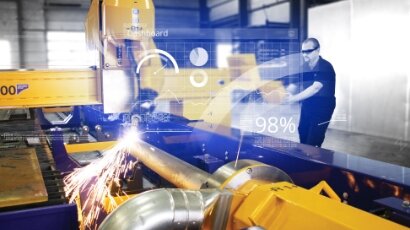 OPC UA
MQTT
Connection to ERP / MES systems
Networking with other machines and systems (e.g. power sources, filter sources, storage systems, handling systems)
Have a permanent overview of your MicroStep machine!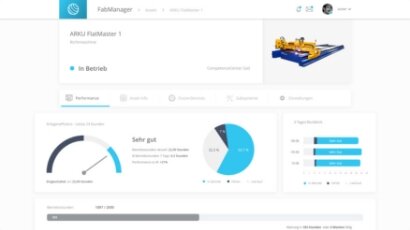 Visualization of the current status and history of all relevant machine parameters (e.g. machine condition, wear of wearing parts etc.)
Efficient management of cutting plans
Output of all parameters used for cutting, e.g. for documentation obligations within the scope of legal production standards
Evaluation of your company and order relevant key figures (e.g. cutting times, cutting costs, material consumption etc.)
All information available on the intranet as well as via secure internet connection
Digital services support the professional maintenance of your MicroStep machine!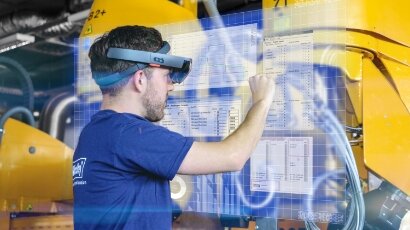 Consistent monitoring of service intervals and running times helps you to plan maintenance work and minimizes the risk of unplanned machine downtimes
MicroStep RemoteDiagnostics®: For fast and uncomplicated fault analysis via the internet if required.
Through the use of Augmented Reality (AR), our technicians on site are directly networked with specialized application experts if necessary