Increasing production with automation solutions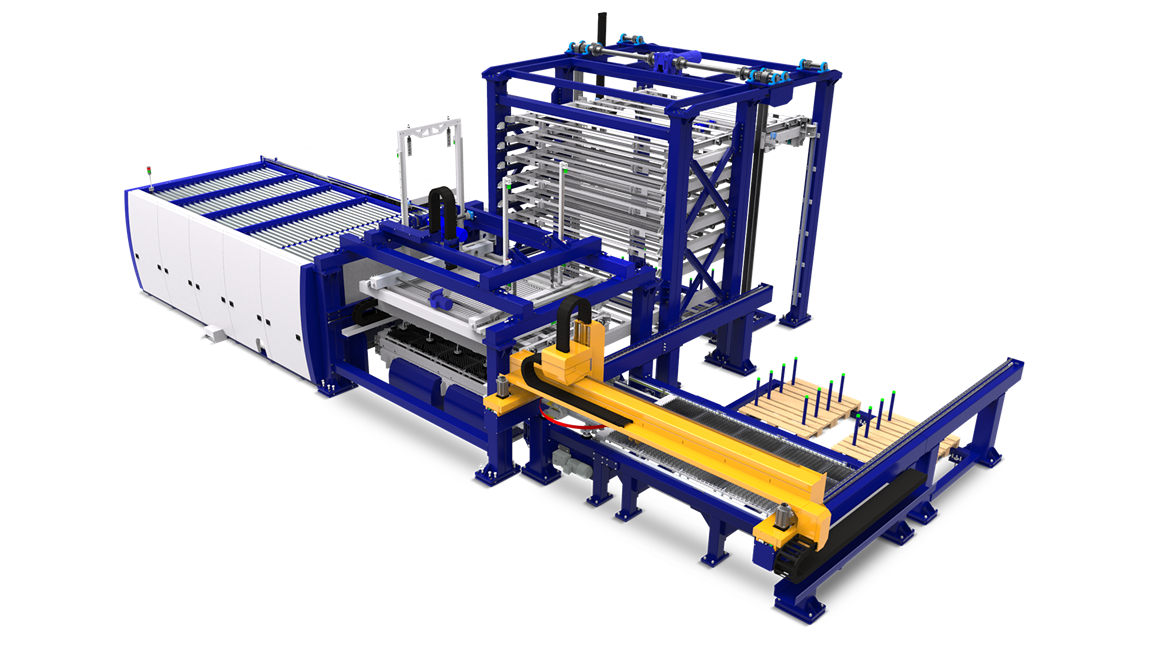 Automation technologies are an important factor in creating efficient production processes. With suitable material handling systems, for example, the utilization and, as a result, the output of a processing machine can be maximized.
MicroStep automation solutions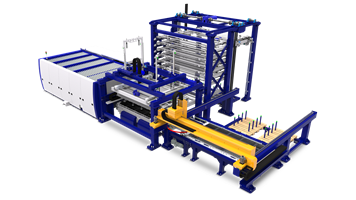 MSLoad, MSTower and MSSort
Solutions for loading, unloading and storing of sheets or sorting of cut parts: With the technologies MSLoad, MSTower, MSSort from MicroStep you will automate your cutting systems and get the absolute maximum out of your machine.
MSLoad, MSTower and MSSort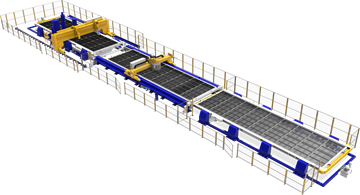 MSLoop
MSLoop is a shuttle table system consisting of three cutting grids, which significantly increases the throughput of CNC cutting machines, as the system allows simultaneous loading, cutting and unloading.
MSLoop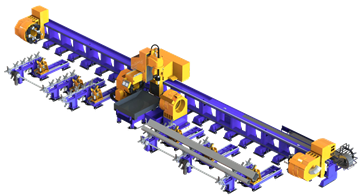 MSFeed
MicroStep offers the MSFeed technology for various series for pipe, profile and beam processing: A system that completely automates the loading and unloading of a cutting machine.
MSFeed
Advantages of automation solutions
Reduction of heavy physical or monotonous work for the employees
Time saving during loading and unloading
Increase in machine utilization and higher output capacity
Increase of the production quantity
Reduction of unit costs e.g. by saving on personnel costs
Homogenization and, if necessary, improvement of the product quality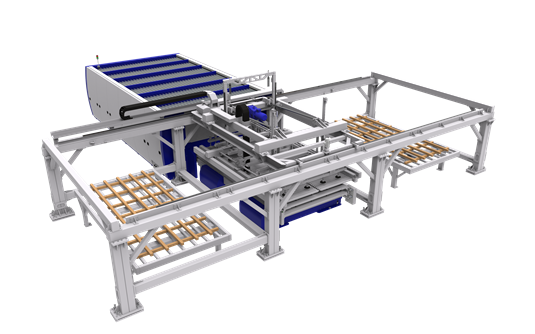 Up to date
With our newsletter you will be informed about all the latest novelties.
Automation at MicroStep
Origins of MicroStep in the fields of control and automation have been organically present in its activities and helped shape the product portfolio already since the early days, when the company was designing its first CNC system. The idea of minimizing and automating material manipulation via multifunctionality and integration of handling equipment into the cutting machines was understood as a logical step towards cost reduction and saving of production time. In line with these requirements, MicroStep developed and implemented a number of automation solutions and machine-to-machine interfaces, integrating several cutting machines and automated material handling units into larger production systems, especially in large-scale production. The universal and modular nature of MicroStep's products lays groundwork for future industrial interoperability.
In essence, MicroStep offers a modular solution concept for the processing of metals (cutting/drilling/marking) as well as for material handling. This is customized to the actual space conditions of the customer and integrated into his production workflow. Cutting systems can be extended by various options for material loading as well as technologies for automatic unloading of large and small components and precise sorting of the latter.
Available options include shuttle tables, fork feed systems, chain and belt conveyors, cutting tables with built-in rollers or cutting tables combined with load manipulators that transport material using vacuum or magnetic lifters. These solutions are developed and manufactured in-house at MicroStep. Our engineers work closely with the departments of our customers to achieve the best possible optimization of the system functions, the control software and the production flow.
In addition, many customers rely on MicroStep's expertise and wealth of experience in networking cutting systems with handling technology and third-party storage solutions (automatic cranes, sorting manipulators, storage towers). MicroStep owes this to a unique selling point: the development and design of machines, control systems and CAM software are all under one roof. This means that special solutions can be implemented more efficiently - our own teams of specialists design the tailor-made systems regarding modularity, interoperability and integration requirements.
MicroStep recognized the trend towards automation and digitalization early on and can rely on great expertise in both areas. Find out more about some of our numerous reference projects below:
References
"With the new solution we can meet the high demands of the market both in terms of the quantity of parts ordered and their quality. (...) Apart from these great advantages, there are others such as lower costs for the production unit, better use of raw materials, higher safety of our employees and less manual work."

Ing. Mgr. Kristína Koláriková Kulichová
Managing Director
Hykemont spol. s r.o.