MicroStep has new partners in the USA and Brazil
MicroStep solutions for the USA and Brazil
New partnerships established: With United Precision Services and Oxipira, experienced companies distribute MicroStep's versatile systems.
Published 14.09.2021 | Erich Wörishofer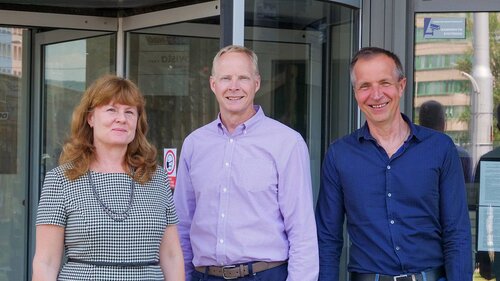 Are looking forward to a successful cooperation: John Prevish (center, National Sales Manager at United Precision) and MicroStep Managing Directors Eva Stejskalová and Alex Makuch.MicroStep has new partners in the USA and also in Brazil. With United Precision Services and Oxipira Soluções de Corte, two companies distribute MicroStep's versatile cutting solutions, which have gained many years of experience in the distribution of consulting-intensive industrial goods.
To serve the North American market, MicroStep relies on a strategic partnership with United Precision Services (UPS). The company is a leading provider of turnkey medium to large CNC machine tool solutions. The addition of MicroStep cutting systems perfectly rounds up the American distributor's offering.
A separate department is responsible for the delivery of MicroStep machines, which not only handles the sale of manufacturing machinery, but also assembly and installation, as well as training and service. This is taken care of by John Prevish (National Sales Manager – Fabrication Machinery) from United Precision, who has been active in the market for 25 years and has a lot of experience in the manufacturing industry.
Strong start in Brazil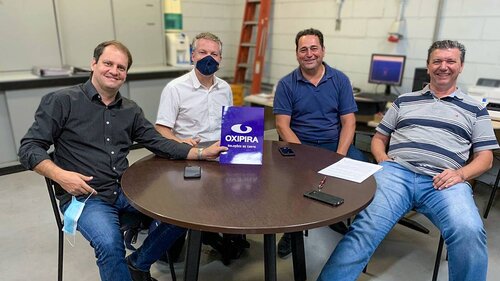 The company Oxipira Soluções de Corte in Brazil has a lot of experience in cutting technologies. The start of the partnership with MicroStep quickly bore fruit: a 3D laser cutting machine with a working area of 12,000 x 3,000 mm and a 12 kW laser source was the first machine sold.Based in Piracicaba, one of the most productive areas north of São Paulo, Oxipira has been present in the market for more than three decades and is itself a producer of various cutting technologies. And now the main contact for MicroStep's rich portfolio. "We are honored to promote and distribute MicroStep's premium products," says the management on the official LinkedIn channel.
The start of the cooperation was more than prosperous. The first system sold was secured by the company Mettalica, among others a manufacturer of industrial products for the structural industry such as pressure vessels, silos or reactors. The company, founded in 1999, chose an MSF series laser cutting system with a laser rotator and a powerful 12 kW laser source from IPG. The working area of the fiber laser cutting system is 12,000 x 3,000 mm. "For us, the project was teamwork with MicroStep and a milestone in our company history," said Oxipiria management. The crucial factor for the decision in favor of MicroStep was the impressive live demonstration in the demonstration center in Bratislava as well as further demonstrations within the production of some customers.