Well cooled thanks to Gree: South Africa's national stadium in Johannesburg, final venue of the 2010 World Cup
World market leader in air conditioning trusts in MicroStep
The Gree Group, based in China, is the world's largest manufacturer of air conditioning solutions - since 2016 a tube cutting machine from the PipeCut series has been in operation for production
Published 16.01.2017 | Erich Wörishofer
Company profile: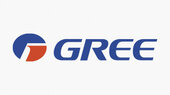 Gree Electric Appliances Inc.
West Jinji Rd
Zhuhai
519070 QianshanChina
Founded in 1991, Gree Electric Appliances Inc. is the world's largest manufacturer of air conditioning systems. The
Chinese company is part of the Gree Group, whose product portfolio ranges from residential air conditioning and central air conditioning systems to air source water heaters, smartphones, home appliances and refrigerators. Small houses as well as large
international projects such as the National Stadium of South Africa, or the Expo 2015 in Milan are air-conditioned
using Gree's technology.
Machine profile:
PipeCut series
Cutting of pipes Ø 48 – 610 mm and hollow sections up to a
length of 6,000 mm
Cutting of domes up to Ø 1,200 mm and a height of 350 mm
Plasma rotator for weld preparation up to 45° with auto-
calibration feature (ACTG®)
When it comes to air conditioning, Gree Electric Appliances Inc. is the world's number one. In their production, the company relies on machinery from MicroStep.
The HQ of Gree is located in the vibrant city of Zhuhai; here the company develops and manufactures air conditioning units with a turnover of more than 13 billion euros per year. Air conditioning solutions from Gree find their application in many housing and industrial facilities worldwide, from single family homes up to large prestigous projects such as at the site of the final match of the 2010 Football World Cup, the National Stadium in South Africa (Soccer City) in Johannesburg. Projects like these require a high degree of precision when manufacturing components. Big construction projects in particular require very long pipes to be cut with utmost accuracy.
In 2016, Gree went on to look for a cutting solution that would suit their needs. During the search, the company focused on a CNC system for long pipes that would offer the possibility of cutting holes with weld edge preparation. Within the same year, the decision fell on a PipeCut machine from MicroStep configured for cutting pipes with the maximum length of 12 meters and a maximum diameter of 610 mm. The machine is equipped with MicroStep's industry-proven plasma rotator that enables easy and precise bevel cutting of pipes up to 45° for weld egde preparation. Furthermore, in accordance with Gree's requirement for a combined machine that could process pipes as well as domes, the design of the machine for the air conditioning expert has been tailored to include a 1,400 x 1,400 mm large cutting table for 3D processing of dished ends.