Branch Dorsten / MicroStep CompetenceCenter® North
Demonstrations, consultations, training and dealer workshops – Four cutting technologies in 2D and 3D under one roof
To offer customers and partners in the north of Germany an optimal and easily accessible environment for consulting, service, training & support, MicroStep invested again: In fall 2021, MicroStep Europa moved into a new, even larger branch office at the long-established location in Dorsten (NRW). The result is a new building complex consisting of office and showroom with more than 1,300 m² of space. The CompetenceCenter® North located there offers the opportunity to experience a wide range of state-of-the-art cutting technologies (plasma, laser, oxyfuel, waterjet) in 2D and 3D as well as various automation solutions live in action. The opening took place in May 2022 (Read more: Unique technology center in the heart chamber of the metalworking industry).
Training courses and dealer workshops are offered regularly at the branch. In addition, the new premises are also available on request for consulting and demonstrations directly on the various machines.
To schedule an appointment, contact:

Currently exhibited at the Dorsten site is, among other systems, the MSF Pro laser series, which sets standards in terms of precision and process-reliable multifunctionality. Visitors can experience the laser rotator as well as a technology for drilling, tapping and countersinking. This will soon be followed by the MSE SmartFL , a laser series that provides a powerful entry to high-quality 2D laser cutting.
The MG series is also waiting to be demonstrated at the CompetenceCenter North: The plasma all-rounder enables flexible, reliable and process-safe processing of sheet metal, pipes, profiles and domes. The installed version includes a plasma rotator with integrated scanner, an oxyfuel rotator with integrated scanner, as well as a laser marking unit and a drilling technology. In the field of waterjet cutting technology, the precise AquaCut series with 3D cutting head for bevel cuts is featured. The MasterCut Compact space-saving plasma cutting system, which enables efficient weld seam preparation thanks to the plasma rotator, rounds off the demonstration range.
Matthias Hutzler is head of the Dorsten branch, where a large part of the service staff responsible for northern Germany and the sales team responsible for north-western Germany are based.
For an overview of our training and demonstration center and the currently featured exhibits, watch the video.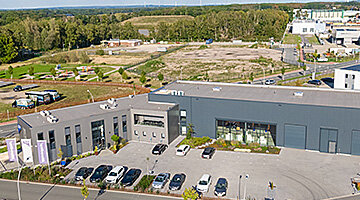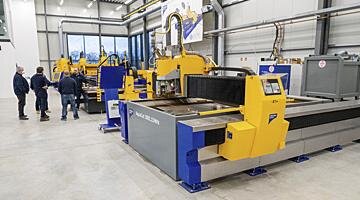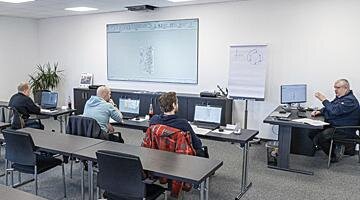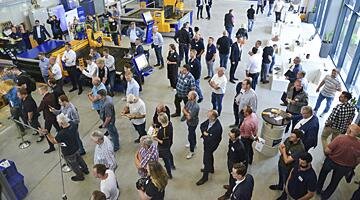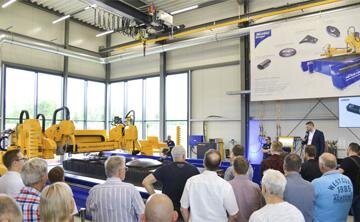 Branch Dorsten (North Rhine-Westphalia)
MicroStep Europa GmbH
Fürst-Leopold-Allee 92
46284 Dorsten
Germany
MicroStep guest service

Discover Dorsten and surroundings with our guest guide!

We gladly assist you in booking a hotel room!
Contact us at:
+49 8247 96294-91
Hotel recommendations
Hotel Albert
Roadcamp American Motel