Summer Metalltechnik relies on "green" technology with the MG from MicroStep
"Everything worked not just 100 percent, but 150 percent!"
The Austrian metalworking company Summer Metalltechnik GmbH invests in a multifunctional plasma cutting solution from MicroStep with technologies for bevel cutting, oxyfuel cutting and drilling
Published 04.10.2021 | Lea Klaus
Company profile: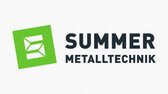 Summer Metalltechnik GmbH
Untere Wiesen 12
6800 FELDKIRCH
Austria
The Austrian Summer Metalltechnik GmbH is a young metal processing company specialized in different fields within the metal construction industry. The company thus manufactures a wide variety of workpieces – from very small orders to complete packages such as facades and steel structures. The company is located in Feldkirch, south of Bregenz.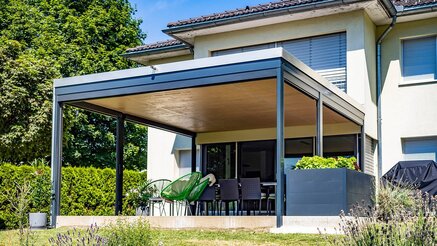 The company Summer Metalltechnik manufactures from small metal works to facades and steel structures.
Machine profile:
MG series
Working area 6,000 x 2,500 mm
Plasma rotator for weld preparation up to 50°
2D oxyfuel
Drilling upt to 40 mm and tapping up to M30
Since starting its business in 2015, the metal processing company Summer Metalltechnik GmbH has specialized in various fields within the metal construction industry. As the capacities were soon completely exhausted due to the good order situation and long delivery times increasingly inhibited production, managing director Christian Summer decided to invest in the field of multifunctional sheet metal processing: The choice fell on a plasma cutting system of the MG series from MicroStep.
Summer Metalltechnik GmbH is located in Feldkirch, Austria, surrounded by the idyllic view of the mountain panorama in the border triangle (Germany, Austria and Switzerland). Since its foundation in 2015, the company Summer with 28 employees has developed rapidly. It is not without reason that established companies such as Doppelmayr Seilbahnen rely on the quality work of the metal construction company: "We have a super committed and young team which enjoys their work. Many of our employees can cover the various fields of work from locksmithing to bending to sheet metal processing, which allows us to react in-house individually and, above all, flexibly to our customers' orders," emphasizes Christian Summer, managing director of Summer Metalltechnik. "With us, customers get what they need. We manufacture everything – from small orders such as handles to complete packages such as facades and steel structures. True to our slogan: Everything made of metal." As a further important mainstay alongside classic locksmithing and metalworking, the company also plans to add the production of crane technology to its product portfolio from mid-2021.
New investments due to rising order situation
The basic philosophy of the company in general: The added value should remain in-house, the company must be able to react flexibly and agilely to customer requirements. This is why Christian Summer decided on a new building in 2018, as in the past even orders had to be rejected due to capacity bottlenecks. "With us, everything is manufactured from a single source. Thanks to our own design engineers and, in some cases, completely new machines, we can accompany customer projects completely in-house from the very beginning. However, we soon realized that there was hardly any space left in our old hall. The new building was an important step for us," says Christian Summer. Since this year, the company is now located in the new building – again in the industrial park in Feldkirch – consisting of offices and a production hall for metal processing. A multifunctional cutting solution from MicroStep was also allowed to move in.
"MicroStep performed with great confidence – I was 100% sure this was going to work!"
Since Christian Summer wanted to manufacture everything in-house without continuing to be dependent on suppliers and having to put up with long delivery times, he looked at different cutting solutions. Summer became aware of MicroStep at the Blechexpo 2019 in Stuttgart. A brief initial consultation was followed by reference visits to customers in Austria who already count on MicroStep technology. "It was important for me to look at the systems on site and get honest feedback from colleagues. Since this was consistently positive and MicroStep presented itself very confidently throughout, I was simply sure that this would work well from the start." In the end, Christian Summer opted for a multifunctional plasma cutting system from MicroStep's MG series. The system is equipped with a 3D plasma rotator for weld seam preparation up to 50°, an oxyfuel torch, and a drilling unit for drilling up to 40 mm and threading up to M30. "The plasma cutting unit was a super investment. Many competitors, especially those in the contract cutting sector, mainly cut thinner material thicknesses with lasers." With MicroStep's solution, higher material thicknesses (up to 150 mm) can also be cut without any problems and drilled and threaded simultaneously on one system. This allows for a much more flexible work process, he said. "There are many competitors who claim they could cut with process reliability. But with MicroStep, we noticed that they can deliver exactly what they promise - from project to installation and commissioning, everything worked not just 100 percent, but 150 percent!"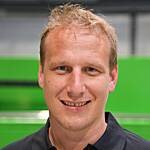 "There are many competitors who claim they could cut with process reliability. But with MicroStep, we noticed that they can deliver exactly what they promise."
Christian Summer,
Managing Director | Summer Metalltechnik GmbH
OVERVIEW OF THE HIGHLIGHTS OF THE PLASMA AUTOMATIC CUTTING SYSTEM:
MG series cutting system with a working area of 6,000 x 2,500 mm
The metal processing company from Austria opted for the MG series, which is characterized above all by flexibility and multifunctionality. On this CNC machine, several technologies can be combined process-reliably. The system was designed with a working area of 6,000 x 2,500 mm.
Plasma rotator for 3D processing of flat material
The plasma rotator can be used to cut simple V and X seams as well as complex Y or K seams with micro joints up to 50°. The HiFocus 280i neo from Kjellberg® serves as the plasma current source here. Summer mainly processes sheet thicknesses up to 50 mm with it.
For higher material thicknesses: Oxyfuel cutting technology
Also integrated in the CNC cutting machine is an oxyfuel torch for cutting tasks with higher material thicknesses. Steels with thicknesses of up to 150 mm are cut with it by the contract manufacturer.
Fully automatic drilling support for drilling up to 40 mm diameter and threads up to M30
By integrating a fully automatic drilling spindle, Summer can drill holes, thread and countersink components. The technology enables drilling holes up to 40 mm in diameter and threads up to M30. An automatic tool magazine for eight tools and efficient, fast tool changing is also available on the gantry bridge.