Faster and more flexible with the new oxyfuel rotator from MicroStep
Previously 6 hours processing time, today 45 minutes
The leading Spanish machine manufacturer Solintal invests in the new oxyfuel rotator from MicroStep
Published 18.12.2018 | Erich Wörishofer
Company profile: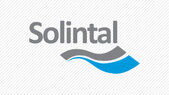 Solintal LRD S.A.
C/ de la Pelaya
28110 Algete
Spain
Solintal is a leading Spanish company in the design, manufacturing and supply of comprehensive tools for earthmoving and
mining machinery as well as solutions for energy, engineering and recycling sectors. With facilities covering over 16,000 m²,
Solintal has gained recognition for being a modern company with philosophy based on innovation, improving of its services
and adopting a personal approach towards its customers.
Machine profile:
MasterCut series
Working area 12,000 x 3,000 mm
Plasma bevel head with auto-calibration feature (ACTG®)
CombiCut series
Working area 12,000 x 3,.000 mm
Oxyfuel rotator with auto-calibration feature (ACTG®)
Scanner for Additional Beveling Process (ABP)
2D oxyfuel
Over 50 years ago, a small repair business called Talleres Alcobendas has been founded, specializing in mouldboards, tiltrotators and other agricultural tools. Over time, the workshop continued to grow and became
Solintal, a leading company in design, manufacture and supply of comprehensive solutions and tools for earthmoving and mining machinery as well as other industrial equipment. Recently, the company has invested in cutting-edge technology from MicroStep.
Today, Solintal is known for its high degree of specialization, excellent quality of its products and recognized aftersales services. With facilities covering over
16 000 m², the company has in recent years become known for being a modern business with a philosophy based on innovation, constant improvement of services and personal approach towards its customers. Over the past few years the company has undergone a series of changes with the management starting a process of overall modernization of the company. Although the manufacturing side was less affected by abrupt changes since the production means and equipment were being continuously upgraded, the recent need for enhancement of manufacturing capabilities resulted in a purchase of two machines from MicroStep: a plasma bevel cutting machine MasterCut with a work area of
12,000 x 3,000 mm with a 300 A plasma source Hypertherm XPR300™ and an oxyfuel bevel cutting machine CombiCut.
Being a renowned innovator with more than 18 years of experience in development of bevel cutting equipment, MicroStep emerges as a supplier of choice for many when talking about bevel cutting. Since the introduction of its first rotary plasma bevel heads in the early 2000s, customer-driven research and subsequent improvements of this technology led to a continuous increase in sales of MicroStep's beveling tool stations. That, in turn, brought the company invaluable experience with long-term maintenance of these systems and related issues. The knowledge obtained thanks to ever-growing demands of its customers resulted in numerous enhancements of not only the mechanical design of bevel heads; it also contributed to overall stabilization of the bevel cutting process.
The approach of overcoming drawbacks and limitations systematically resulted in solutions that are universal, applicable to various cutting technologies and to various bevel head designs. Beveling with plasma has been gradually supplemented by other technologies – waterjet, oxyfuel and laser. Besides standard types of bevel heads, MicroStep has also been working on development of special rotary heads with pantographic arms for cutting of 3D shapes such as pipes, profiles, domes and beams as well as on a simpler design – the Plasma bevel head – that was delivered with Solintal's MasterCut. Apart from development of the heads' mechanical design, great focus was also put on developing methods for compensation of physical limitations of cutting technologies and processes to ensure higher accuracy, enhance functionality and maintain long-term stability. The results are advanced techniques such as Auto-calibration of Tool Geometry (ACTG®) for fast and easy calibration of geometry of the bevel tool, Adaptive Bevel Compensation (ABC) for adjustment of bevel angles on cut parts or Self-teaching Height Control (STHC) for control of cutting height based on arc voltage for variable bevels with plasma. Another great technology is ABP – Additional Beveling Process for cutting bevels on already cut parts.
In 2018 MicroStep has launched the next generation of infinite rotator with several enhancements – one that is especially attractive is the increase of the maximum tilt
angle to 65°. The latest innovation is integration of an oxyfuel torch into the rotator – a technology that exposes a whole new application area.
Additional beveling with oxyfuel – just 45 minutes instead of 6 hours for a part to be finished
Solintal was initially looking for a double- or triple-torch solution. For their jobs, e.g. 45° Y-bevels on parts 160 mm thick, oxyfuel was naturally the technology of choice. However, the geometry of a triple torch – especially the tangential offset between torches – imposes limitations on possibilities to cut different contour shapes. Distorted inner bevels and a rather significant waste of material when beveling thick materials are the most obvious drawbacks. At the time, MicroStep had the technology of the oxyfuel rotator almost developed, and presented it to the customer. The proposal was accepted.

Apart from the possibility to cut direct bevels with oxyfuel in a broad thickness range, the biggest innovation is the use of ABP. A laser scanner scans the shape of a part which was previously cut with a straight oxyfuel head and moved to a free place on the cutting table. Based on the part's real shape and exact location, MicroStep's ABP offers the possibility to add bevels to the contours. Besides excellent cut quality, smooth surface and accurate contours, this technique saves a great amount of material. Furthermore, the movement capabilities of a rotator enable cutting of a great variety of contour shapes – as a consequence, for parts that previously took 6 hours to finish, Solintal now need just
45 minutes. Another great advantage that ensures high output accuracy is the possibility of auto-calibration of the oxyfuel rotator in exactly the same way as plasma or laser – with MicroStep's ACTG® technology.
In addition to the new oxyfuel rotator from MicroStep, an oxyfuel torch for 2D cutting of contours was also integrated into the system.